Discover more from Growthfyi
A Growth Content Repository
How DigitalOcean Beacame A Cloud Giant
In recent years DigitalOcean has aggressively made their way in the crowded market. Let's see how they grew despite being rejected by TechStars.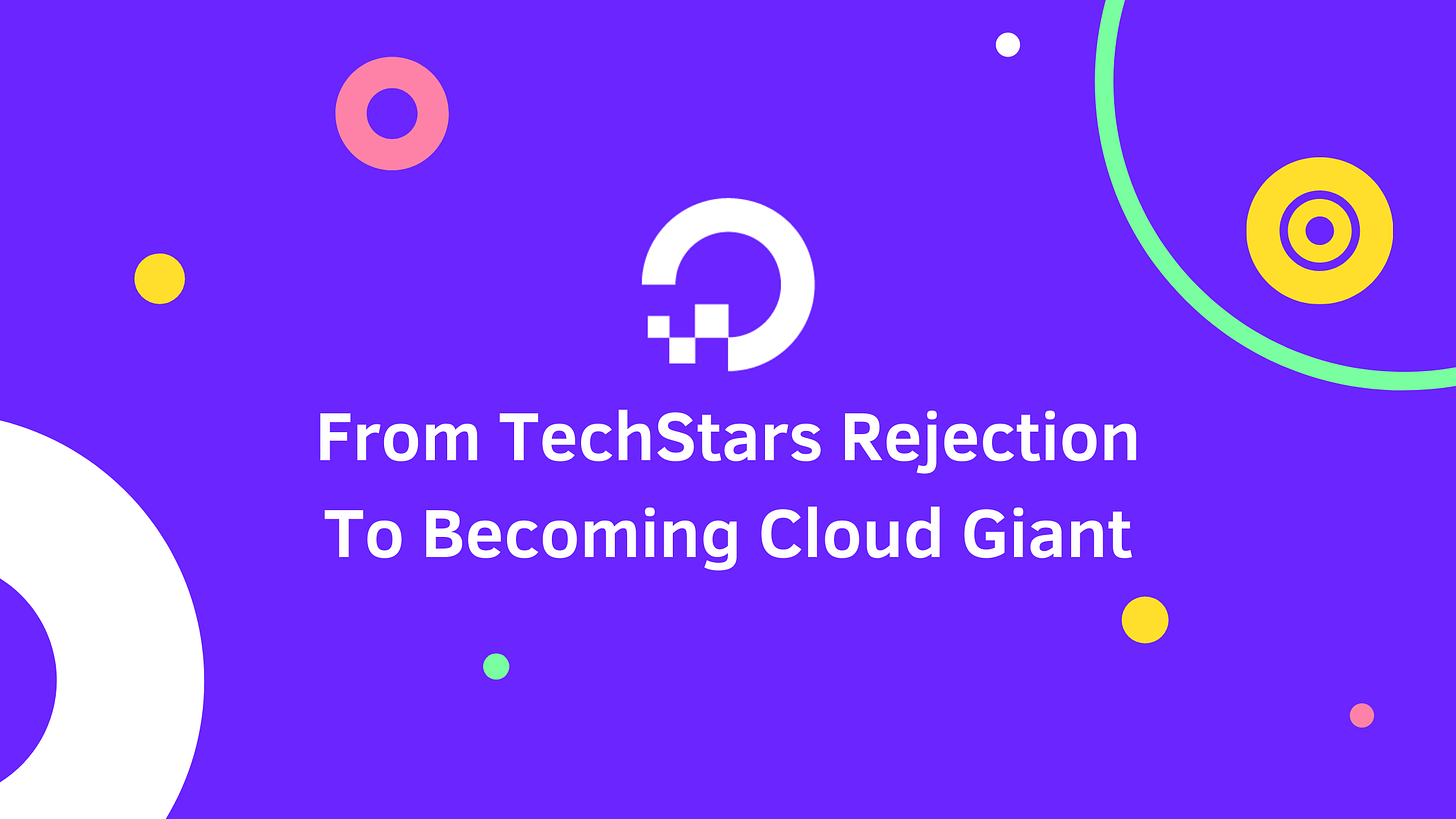 DigitalOcean has slowly crafted its way to being one of the most well-known cloud VPS providers. It has become the first preference for SaaS owner and developers across the globe, even bigger business have been using DigitalOcean for quite a few products.
Though DigitalOcean started with 4 founders as the only employees. They launched for the general public in 2011 but they only started to gain traction after they bumped up their offering and reducing the price in 2014. It's been a nice run since then.
Also, you must know they had applied for TechStars but got rejected, now they are cloud-hosting giant.
The Product
In layman's term, DigitalOcean is a hosting service provider. Though DigitalOcean can be termed as a hosting provider but they focus only on VPS, storage and DB servers on the cloud which enables their users with instant scalability by keeping the price low. Also, most of their services/offerings are unmanaged which means they have to dedicate lesser time in helping customers out.
Now let's have a look at what led to their amazing growth.
1. Price It Right
Pricing is the most important aspect of all businesses, if you go too low then you lose money and if you go too high then you loose on potential customers. You need to hit the right pricing spot so you can remain profitable while keeping your users pocket safe. If you'll look on DigitalOcean pricing page in its early days then you'll know it was way too high. Just imagine in 2011 you would me paying 4X more compared to their 2020 pricing. I understand tech has gone cheaper but even by that standard if was expensive. DigitalOcean's management understood it.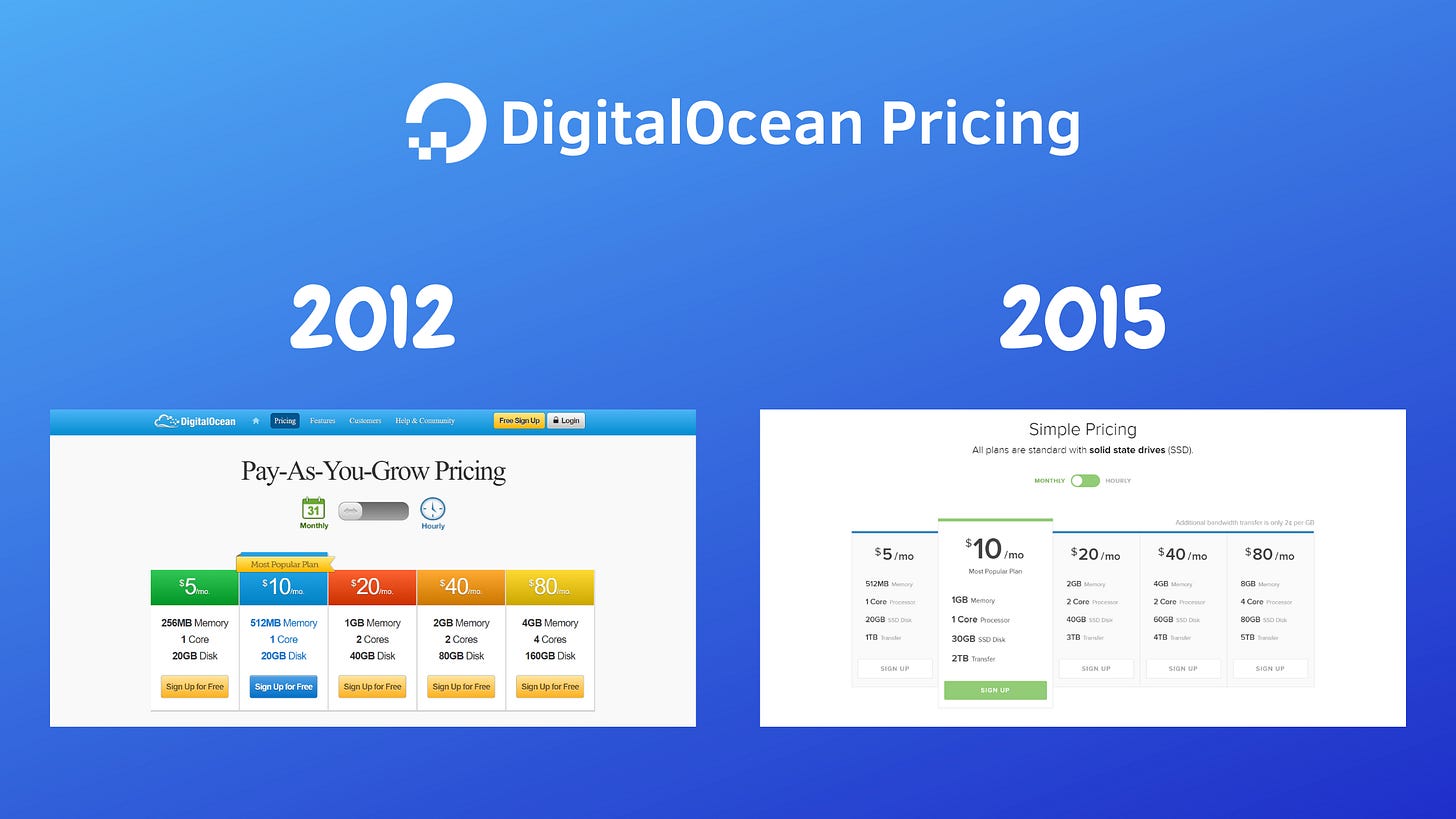 In 2014 they came up with completely new pricing, though it was still expensive compared to 2020 but was understandable. It was 2014 when people started loving their service and it helped DO(short form) with some initial uplift.
---
2. Focus On Niche Market
The one thing DigitalOcean did right from the beginning was to focus on a niche market and then grow sideways. Since its launch, DigitalOcean has always focused on the developer community. In 2011 their tagline was, "A cloud built by developers, for developers."
They understood their offering, it was an unmanaged cloud VPS and no ordinary person would be able to use it nicely. Even if they did then it would result in a pathetic review on social sites. Developers or big businesses with a dedicated tech team were the most suitable clients for DigitalOcean. Tapping on the latter was more lucrative but difficult. The better option was to focus on developers and let them promote by offering great service to them.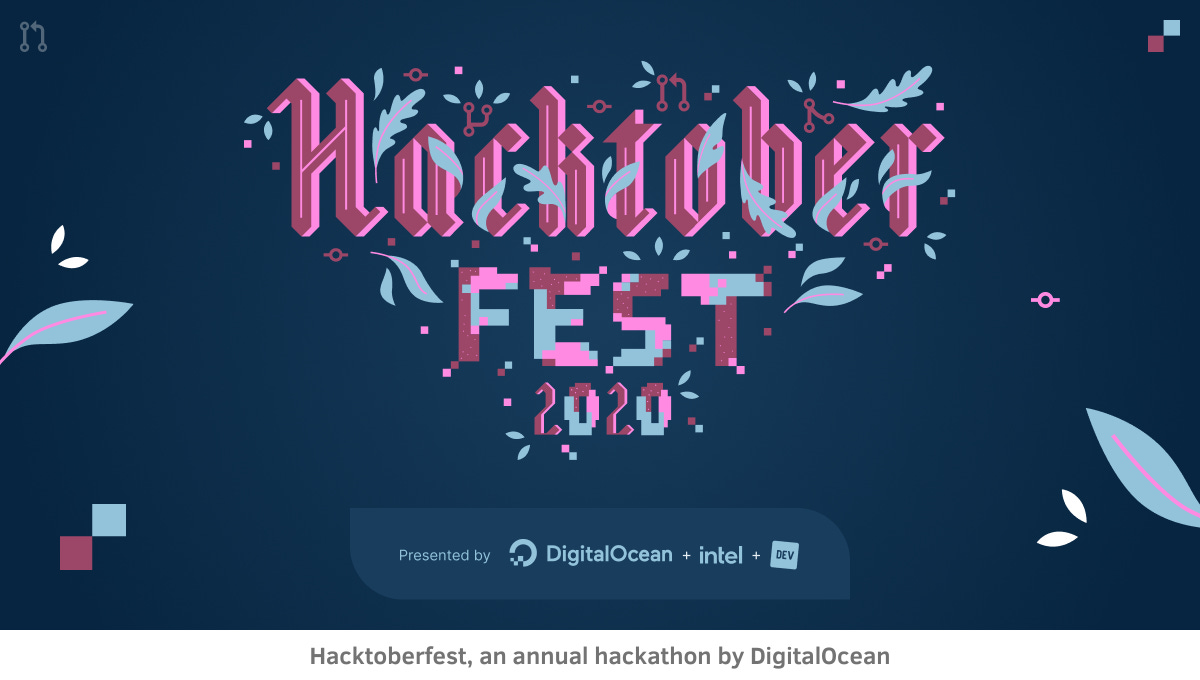 Now DigitalOcean is no only used by developers but big brands and even normal non-techies. That's a big win for DigitalOcean.
Here are few things DO did to woo developers:
Write developer-focused guides & articles.

Host and sponsor hackathons.

Organize meetups.

Built a developer-focused community.
These few things collectively helped them built a larger user base around their offering.
---
3. Content Marketing
Not all brands understand the power of good content but the ones who do go ahead in their business. If you visit the DigitalOcean's blog then you'll see its a developers treasure trove. They worked hard into building something like that. They even started paying a good amount of money to developers to write content for them.
This resulted in a huge publicly available database of guides and articles in their niche. Did you know how it helped them?
So suppose you Googled for "How to setup XYZ on server" and you land on a blogpost on DO's site. You read it and liked it. Then you decided to have a look at what they offer and you might like it. That's how they earned a customer.
Contents are like an asset class, you invest once but get rewarded in a recurring manner.
---
Current Competition
AWS

Google Cloud

Azure

Linode

Vultr
---
Funding
The complete funding for DigitalOcean isn't available to the public but what's available is been mentioned below.
Series A Round of 37.2M USD led by Andreessen Horowitz(a16z).

Debt Financing of 50M USD led by Fortress Investment Group.

Series B Round of 83M USD led by Access Technology Ventures.

Debt Financing of 130M USD led by KeyBanc Capital Markets.

Debt Financing of 100M USD.

Series C Round of 50M USD led by Access Industries.
These sum up to the hefty amount of 455.4M USD, it's also to be noted that some investments weren't public so the actual amount should be bigger.
---
Result
Over 8.5 years DigitalOcean has grown into fixed price cloud giant with a multi-million dollar valuation. Also, the internet is still growing at a very fast pace a DigitalOcean is part of this.
If they continue to excel in this manner then we are looking at milt billion-dollar business soon. Let's see how things go for DO in the upcoming decades.
Keep Hustling,
Ankit : )