Take Better Business Decisions With Confidence
This is another $20 worth freebie for the paying members of Growthfyi. Hope you all would love to implement these in your business.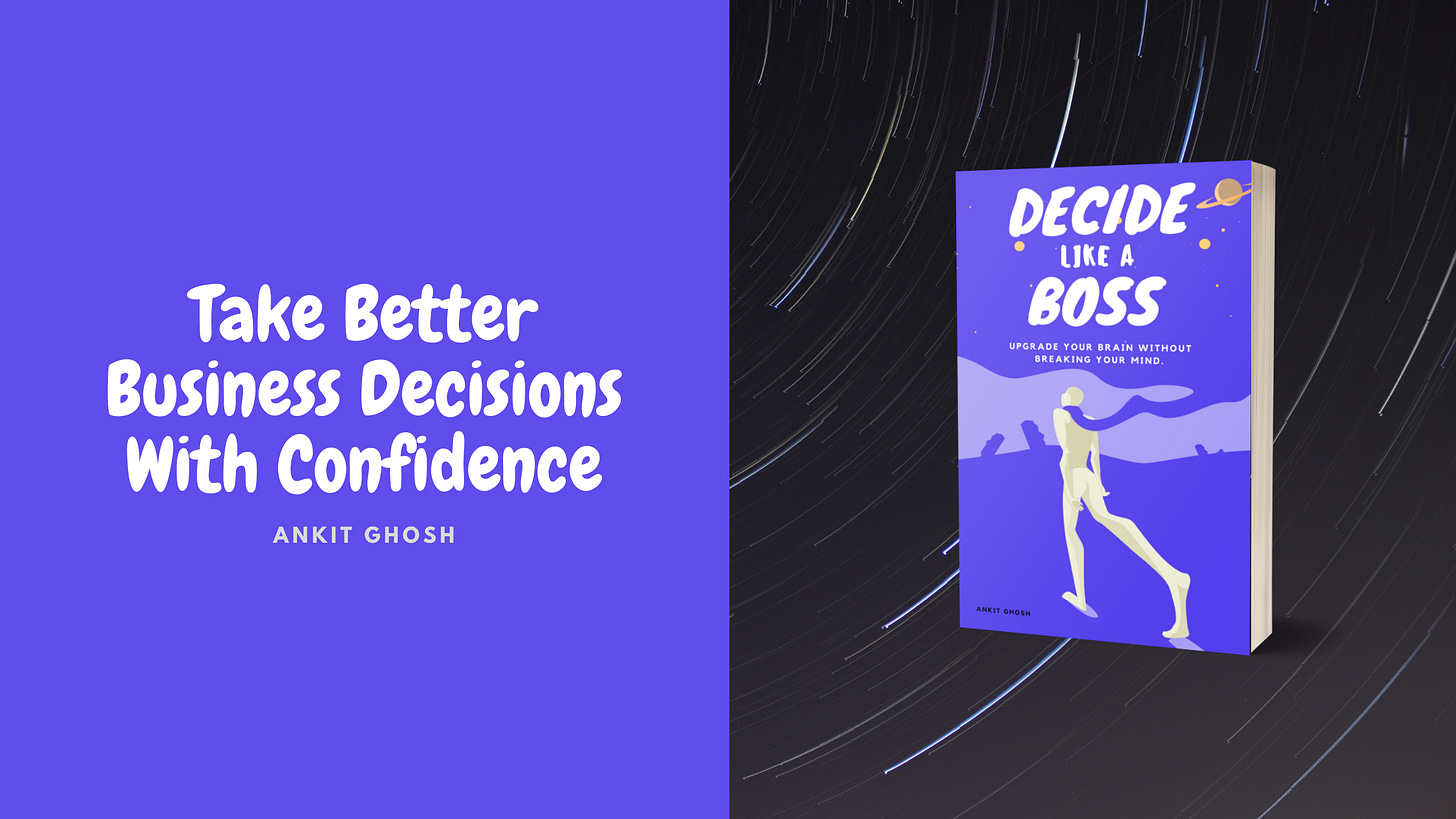 Hi Members,
Hope you have been doing awesome is life while enjoying Growthfyi. As a gesture to thank you for your support I am providing you with this book for better business decisions.
I'm still building this book and apologies if you feel this isn't much useful. I have been working hard to build this book but my other liabilities are pulling me. While …
This post is for paid subscribers