Discover more from Growthfyi
A Growth Content Repository
Understand First Mover Advantage
Sometimes (most of the times) moving first has lot's of advantages and can help your business get the initial push easier. Let's see how big it is.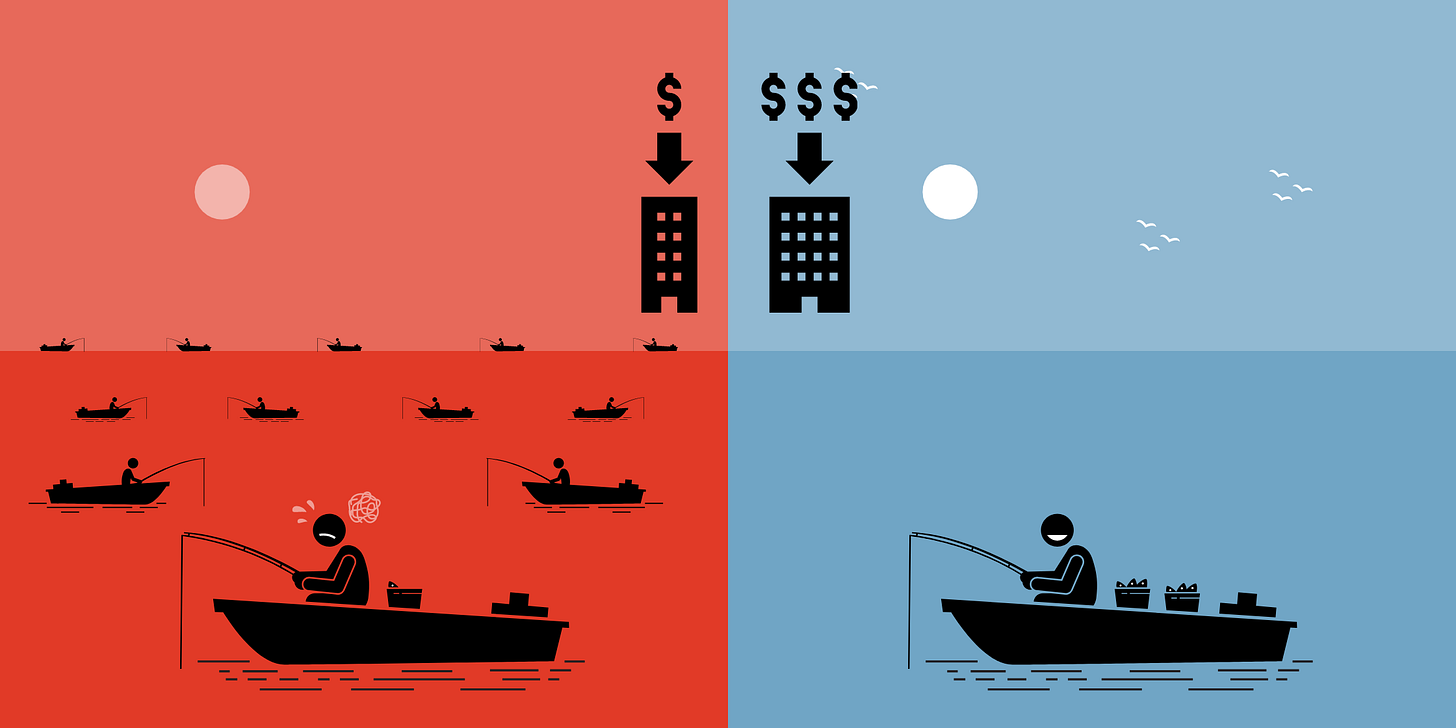 Many a time while scrolling Twitter I see lots of new SaaS popping up and most of them aren't very creative. Everyone is building the same tools like uptime monitor or privacy-friendly analytics. Makers & founders still don't understand that either their business should solve a problem which others aren't able to or there is literally no other provider for the same service.
Today I'll show you how big the first-mover advantage is and why you need to be among the early players. Let's see this with some actual examples.
Privacy Friendly Analytics
This market has recently evolved due to growing privacy concerns. No one was there in this market five years back but look at now? There are hundreds of them but still, the first movers are the leaders here.
SimpleAnalytics: MRR of $6.8K

Fathom Analytics: MRR isn't known by me but I'm pretty sure it's more than $5K

Plausible: MRR of $5000+
These players moved into this market in 2018 when there were near zero competitions, the only thing they did was to tell people why they needed privacy and how they could help. That's all. It's an open market, anyone can build a similar product but can the newcomers grow in the red ocean?
---
Twitter Analytics
I have been pretty active on Twitter these days and a named that kept popping again and again into my feed was Dan Rowden. He just made a tool which collects your Twitter data from Twitter API and shows in better & digestible format.

ilo.so
has reached $4k total revenue and 40 paying customers! MRR is currently at $72 (it's low because of the lifetime launch deals that people have been snapping up!) Here's the breakdown:
It's like Twitter Analytics but better. So far he has made more than $4K and still growing and now the market is open, you would soon see new businesses with same idea popping but will they grow as fast as Dan did?
---
You would find multiple similar growth stories and so always remember, either you be the first one or provide something others aren't. This is the mantra to success.
Either you be the first mover or the fast mover.
Should I write an article on the advantage of fast mover over the first mover?
Also, this was yet another micro article for my readers, keep me updated with your review in the comment section.
Keep Hustling,
Ankit : )